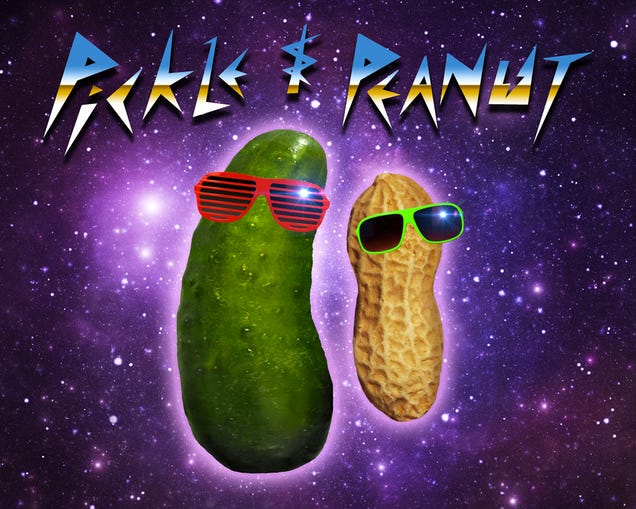 Well, I think this is it, everyone. This may signal the end times. Because, somehow, there's going to be a show about an emotional pickle and a devil-may-care peanut. There's just no coming back from this.
Nah, TV and cartoons will survive. This idea does seem pretty fuckin' stupid, though.
Disney XD is the lucky channel that will claim this concept as its own, though I'm not yet sure why they'd want to. Disney TV Animation's Senior VP of Original Series Eric Coleman says they picked this show up because they "see very few pitches that are as funny and original as Pickle & Peanut." If you say so, Eric.
It's going to be a mixture of 2D animation and live action, and it'll debut in the fall of 2015. It was created by Noah Jones and developed by Joel Trussell. Jon Heder (Napoleon Dynamite, Blades of Glory) will play the pickle and Johnny Pemberton (21 Jump Street) will play the peanut.
I don't really know how to feel about this, but certainly not enthusiastic. I'm probably not the target demo, though I think it's fair to be skeptical of this premise regardless. If it turns out to be funny, I guess I'll be he one looking stupid, but I'm pretty confident that time will vindicate me.
[via Cartoon Brew]